Before discussing details about ODI, we need to know about the ODI's full form in cricket. The abbreviation of ODI is one-day internationals. After that everyone may be curious to know when ODI cricket started its first international. So let me tell you the answer. This debut international began on 5 January 1971. This match was conducted between England and Australia. This historic match was organized at Melbourne Cricket Ground. Now we are going to talk about details of what is ODI in cricket.
What is ODI?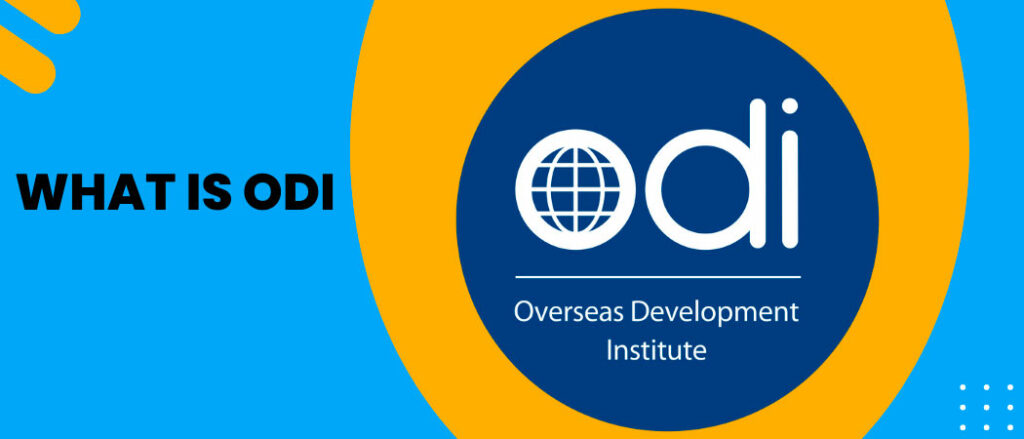 This one-day sports event is the invention of the late twentieth century. This cricket game is associated with limited overs. This game is conducted between two teams with international status. The same format applies to women's one-day international cricket. In this game, every team faces 50 overs. ODI is also termed as limited-overs international.
Tournaments
Most ODI cricket occurs in fixed series between two countries immediately after or before the test series. Quadrangular or triangular series is also normal. Two big ODI tournaments are associated with all or maximum of ODI teams.
Cricket World has been organized since 1975. This game is organized every four years.
ICC champions trophy has been played since 1998. It is held every two years.
Rules associated with ODI
Previously every team played 60 overs against the opponent team. But later it was reduced to 50 overs.
A one-day international comprising two teams. Every team has 11 players
The captain of both teams went to the field for a toss. The winning captain selects to either bowl or bat first
The team that bats first set the score of the run in a single inning. The innings continue until all the players are out of the batting side.
Each bowler is assigned to bowl a maximum of 10 overs.
The team who comes batting in second tries to score higher than the first team. Similarly, the second side bowling endeavors to bowl out the second playing team for low than the score of a target for winning
If the scored runs by two teams are similar, when all the wickets are lost by the second team and exhausts 50 overs, the game is considered a tie.
When the overs are finished for weather conditions, the total number of overs is decreased.  When this happens, the run target gets changed. The Duckworth-Lewis method determines the result. Where inadequate overs are played by teams following this method, the match is considered no result. 
Under the current rules of ODI, three levels of fielding restrictions are imposed. In the first ten overs of innings, the fielding team may get a maximum of two fieldsmen outside the thirty-yard circle. In addition, at least two fieldmen must be near catching positions.
In the batting powerplay, the fielding team may get a maximum of three fieldmen outer area of a thirty-yard circle. But there is no need for a close-catching fieldsman here.
Top Women cricketers in the world
Being a female cricketer is difficult. Women cricketers put forth a lot of effort to get to a big platform, especially with all of the fame going to males and few possibilities. And whenever they do, women seldom back down, allowing us to compile a list of the best female cricketers. These women aren't just gamers and they're icons who are now taking the game to new heights:
Ellyse Perry. She has largely been recognized as being one of the greatest female cricketers ever. The Australian-born professional holds the record for the highest female Test score, is 213*. She's already amassed around 150 wickets, establishing herself as the all-rounder. Perry has countless trophies attest to her dedication to the game and also how she continues to be among the finest. She's also played in the Women's Twenty20 Tournament, popularly known also as Women's IPL.
Jhulan Goswami. Jhulan is the name that comes up frequently whenever it comes to all-rounders. Her speed determines her way of playing since she is among the fastest female bowlers in the world. Her notable accomplishments include being crowned ICC Female's cricketer of the Year for 2011 and also being rated number 1 in 2016. She has more Women's One-Day International wickets, & South Africa is among her favorite teams to compete against. Goswami is constantly the centre of attention thanks to her outstanding performances, and she continues to lead plays whenever she can.
Katherine Brunt. Katherine Brunt would be a name associated with cricket. She is recognized as England's best female fast bowler. You'll notice her aggression and just how she attempts to influence the game in whatever way she can the instant you begin seeing her bowling. Because we're talking about one of world cricket's best fast bowlers, her passionate enthusiasm for the game is palpable. She always competed in international events, where she represented England, due to her ability to control the game.
Lisa Sthalekar. The skipper of the Australia women's team not just plays with incredible zeal, and also demonstrates why she would be regarded as among the best in the world. Lisa is the lady in the discussion, and she is still regarded as being one of the finest all-rounders the game world has ever known. She is recognized for breaking records and making an impact on the field, and her continuing success demonstrates how well she is to play these games comfortably. Sthalekar, who has taken wickets & scored a couple of runs, is often the motivating force behind her team's progress.
Stafanie Taylor. Taylor has been at the front of records, showing you how and where to set and shatter them as the first woman to achieve 1000 runs. She entered the West Indies squad when she was 17 years old and has continued to dominate games in the way they should be conquered. Taylor, who has had more than 100 international appearances under her belt, deserves all of the attention and respect she receives because clapping isn't enough for somebody who has scored over 3,000 runs throughout Twenty20 International cricket.
Great that you have taken a moment to read about certain of the finest female cricket players and realize how outstanding they have been for most of the years.
Most Catches for One Day Internationals
In cricket, fielders are sometimes underestimated, yet one catch may make or break a game, and then let's take a closer look at catching achievements in the ODI format:
Mahela Jayawardene: Srilanka's Jayawardene now holds the world record for most International catches with 218 catches and over 50 more than the guy in the 2nd spot. That's a massive lead, and it means he won't be overcome anytime soon. He seems to have plenty of opportunities to get to this position, having played 448 games in seventeen years, yet Jayawardene was a reliable set of hands, even taking four catches in one inning.
Ricky Ponting: Ricky Ponting, the former Australian skipper, is in the second spot with 160 catches throughout 375 ODI Internationals. 'Punter' fielded generally at backward point, which is among the most challenging positions in limited-overs, thus that score is quite outstanding.
Mohammad Azharuddin: He currently ranks third on the list with 332 International ODI catches across 156 matches. The former international captain, Jayawardene just at the top, has 4 catches in a game and was one of India's greatest catchers in all forms.
Sachin Tendulkar: Sachin Tendulkar participated in more One-Day Internationals (463) than every player on this chart, but it shouldn't distract from 140 catches. Sachin could also take four wickets in a single innings & field from wherever inside the 30-yard arc.
Ross Taylor: Ross Taylor does have one of the finest catching statistics in limited games, with 139 saves just from 233 appearances.
Stephen Fleming: Stephen Fleming, the former skipper of the NZ cricket team, guided the team throughout one of its most successful periods, and he was a terrific player in his own right. Fleming is most remembered for his hitting, but he also grabbed 133 catches during 280 ODIs.
Virat Kohli: Kohli is such a player who will undoubtedly rise through the ranks. These figures reveal that India's captain has 132 catches in 254 ODI Internationals as of Nov 2021, putting him just 1 catch behind Fleming. At the age of 33, he has plenty of opportunities to climb the ranks, or he may have his eyes set on other people on that list.
Jacques Kallis: Many believe South Africa's all-rounder Jacques Kallis to be the best in the game's history, so it's no surprise to see him here. We wish to concentrate on great batting & bowling, but Kallis was indeed a fantastic fielder who collected 131 catches across 328 ODIs.
Younis Khan: He does have the same record of grabs as the 10th performer, but Younis Khan from Pakistan has participated in fewer games and so ranks higher. Younis grabbed 130 catches throughout 265 ODIs, averaging nearly one to 2 games. He also enters the list of names with the most catches in a game, with 4 catches in one match.
Muttiah Muralitharan: Murali from Sri Lanka may sound surprising to see on this list. He wasn't even the finest ground outfielder, but he possessed a steady set of hands whenever the ball was in the air.
ODI cricket records
Cricket records, whether set or broken, have long enthralled the sport's ardent fans throughout the world. Below the most up-to-date info on Cricket record-holders in limited over cricket (ODI) achievements:
Sachin Tendulkar has the all-time highest run scores and hundreds in One-Day International cricket. In Limited overs, Sachin has amassed 18,426 runs with 49 centuries.
Muttiah Muralitharan holds the record for most ODI wickets taken. In 350 games, he has taken 534 wickets.
AB de Villiers scores the fastest 50 in the ODI record (in 16 balls). Throughout 2014–15, AB accomplished this feat against the Indies cricket team.
ABD Villiers has the quickest century in one-day international cricket. With just 31 deliveries, he had scored the 100.
Chris Gayle owns the ODI benchmark for the quickest double 100. During 2014–15, Gayle hit the double century with just 138 deliveries versus Zimbabwe.
Shahid Afridi from Pakistan set the record for most 6's (351) throughout his ODI career. Having 326 6's, Gayle is in second place.
Sachin Tendulkar holds the record for most 4's. In 452 games, he hit 2016 fours.
Eoin Morgan recorded the most 6's (17) during an innings vs Afghanistan in Manchester on June 18, 2019.
Rohit Sharma of India has the most 4's (33) during an inning. On Nov 13, 2014, Sharma scored 264 runs during a match against Sri Lanka.
Sachin Tendulkar holds the record for most runs during a calendar year which is 1894 runs.
Virender Sehwag hit the most run (219) during an inning as a skipper against the Indies in the year 2011.
M.S. Dhoni hit the 183 runs in an inning as a wicket-keeper batter versus Sri Lanka in the year 2005.
South African team chased down the highest score (438–9) versus Australia in Johannesburg on Mar 12, 2006.
England recorded the biggest inning scoring 481 runs against the Australian team in Nottingham on Jun 19, 2018.
In One-day internationals, a team's lowest is 35 runs in 18 overs. On Apr 25, 2004, Zim was all out for 35 runs versus Sri Lanka in Harare.
Australian team holds the record for the most wins in a row in one-day internationals (ODIs) with 21.
Bangladesh owns the record for the most continuous defeats in one-day internationals (ODIs) with 23.
Chaminda Vaas the Sri Lanka player holds the world record for best Limited overs innings stats of 8/19.
Waqar Younis from Pakistan holds the record for most five-wicket an inning (13), whereas Murlidharan has done it ten times.
Mahela Jayawardene of Sri Lanka has taken the most catches (218) in his Limited overs career, which spans 448 games.
So that was the collection of regional and global one-day accomplishments. Indian cricketers have a long list of achievements. In the future years, we believe Virat Kohli would hold the records for most hundreds and scores in one-day international cricket.