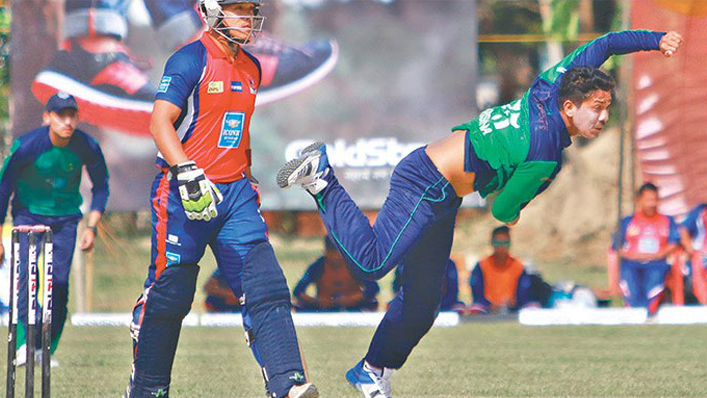 Dhangadhi Premier League (DPL) is a franchise based T20 cricket tournament held annually in Dhangadhi, Kailali, Nepal. The tournament is sanctioned by the International Cricket Council (ICC), the worldwide governing body of cricket. Cricketers from the Nepalese national team, various international teams as well as young & experienced Nepalese cricketers take part in the event. The tournament has been playing an integral role in development of cricket in Province 7, has been a trendsetter in commercializing, professionalizing & decentralizing cricket in Nepal and has been a source of major economic activity for the city of Dhangadhi. Similarly, the tournament is being used to generate funds for the construction of proposed Fapla International Cricket Ground, a state of art modern cricket stadium at Fapla, Dhangadhi.
DPL History
The organizing team of DPL first ventured in to cricket in 2010 by organizing SPA Cup, an inter college cricket tournament. The 2nd edition of SPA Cup was held in 2011 in which colleges from all over Nepal took part in the tourney. By 2013, SPA Cup had become cricket tournament offering the biggest cash prize in Nepal. Numerous national players represented various colleges. The tournament had become a melting pot of national players and college students.
Meantime, the same team via Dhangadhi Cricket Academy (DCA) organized Dhangadhi Cricket League (DCL), an inter club cricket tournament in 2013 & 2015. In 2016, the team organized the 3rd edition of DCL which was a landmark tourney in Nepali cricket as it was the first franchise & auction-based cricket tournament to be held in Nepal!
In 2017 we merged the two tournaments: Dhangadhi Cricket League & SSP Cup to form a grand tournament – Dhangadhi Premier League, an auction & city franchise based T20 cricket tournament. The second edition of DPL held in 2018, saw the entry of foreign players.
About New Ground
Dream Fapla International Cricket Stadium
Although Nepalese men's cricket team holds One Day International status, there is not a single cricket stadium in entire Nepal. In 2014, we started Dream Fapla Project with the goal of constructing Fapla International Cricket Stadium, a modern cricket stadium capable of hosting Nepal's cricket matches as well as serving as neutral venue for other nations. The stadium is planned to be constructed in Public-private partnership (PPP) model. The state government has already provided us land for the project.
DPL Auction
Ruslan DPL 3 auction will take place on 27th December where players who regiestered for the auction will go under the hammer. The players will be signed to a franchise for a period of 3 years.