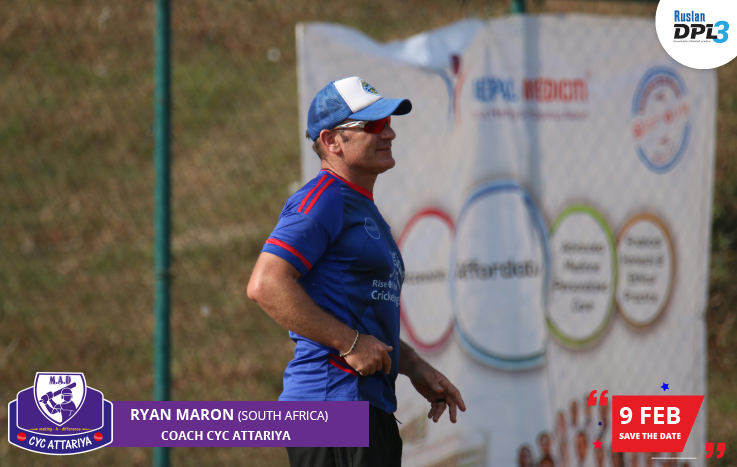 South African Ryan Maron to coach CYC Attariya
CYC Attariya has appointed South African Ryan Maron as their coach for the upcoming season of the Ruslan Dhangadhi Premier League. Maron will bring a wealth of experience to the table, having previously coached West Indies and Afghanistan. He has also coached South African domestic side Dolhpins. 
This will be Maron's second professional visit to Nepal, having previously coached in a private camp held in Kathmandu. He was also part of Jonty XI v Paras XI charity match, in which South African legend Jonty Rhodes and Nepalese captain Paras Khadka captained teams consisting players, coaches and celebrities.
Team Preview: Will Karan KC captain Biratnagar Kings?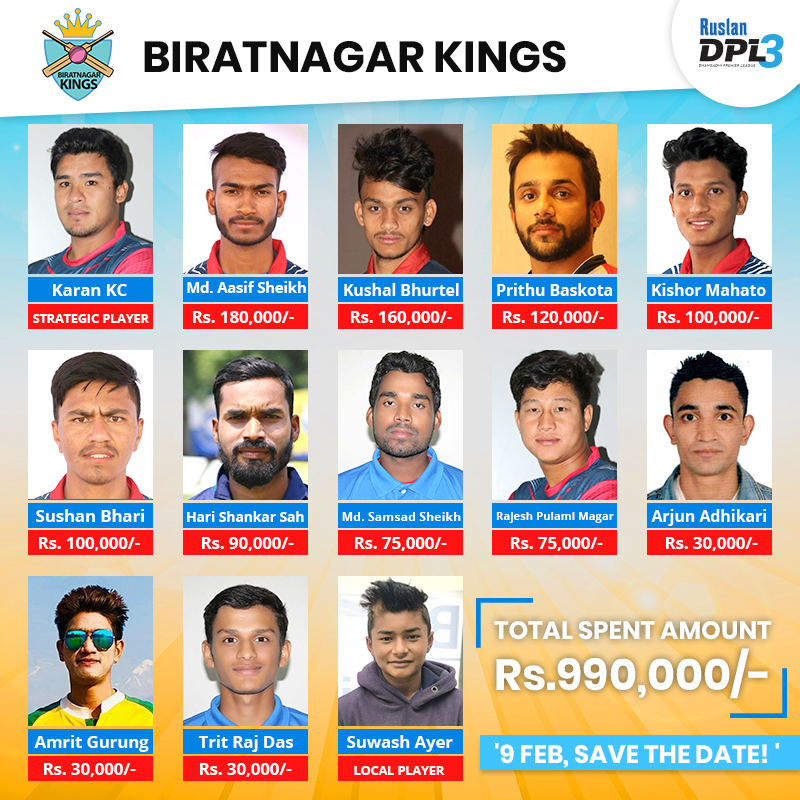 Ever since he miraculously dug Nepal out of a hole against Canada in the 2018 ICC World Cricket League: Division 2, the stock of Karan KC has been on the rise. Once a bowler, he has often proven his credentials as an all-rounder. Perhaps in the 3rd edition of Ruslan Dhangadhi Premier League we will see him add another bow in his quiver: that of a captain.
Karan has been signed by Biratnagar Kings as their Strategic Player and may go on to captain them unless the team management decides to appoint someone like Prithu Baskota, a former age level captain for Nepal. Regardless, it will be interesting to see what type of captain Karan will be should he lead the troops.
The team has firepower at the top with Hari Shankar Sah and Aasif Sheikh likely to open the batting. Whereas Prithu Baskota and Rajesh Pulami Magar are equipped to drop the anchor when needed. Kushal Bhurtel and Karan both can play the role of a finisher. Kings are one of the few teams to have multiple wicketkeeping options in Aasif Sheikh and Arjun Adhikari. Arjun, an admired keeper who made it to multiple national team camps in the past will be making a return in Nepali franchise cricket. The team also has youth in the mix in the form of Trit Raj Das and Suwash Ayer.
The bowling will be led by the pace of Karan and Kishor Mahato. All-rounder Amrit Gurung can enter the fray when needed. Spin twins Sushan Bhari and Samsad Sheikh bring guile and control to the side.
Last season, the Kings had recruited the firepower of Hong Kong's Babar Hayat as one of the designated foreign players. Hayat was one of the more popular foreign player scoring 186 runs with an average of 37.20 and strike rate of 200. Similarly, Shubham Kamat was their second highest wicket taker with 6 scalps. The Kings will probably look forward to sign a batsman at the top of the order and a pace bowler as foreign recruits.
If Biratnagar Kings do appoint Karan as the captain, will be interesting to see if he instills and rubs off the self-belief and never say die attitude that he possesses in abundance to his side.
Ruslan DPL 3 Player Auction to take place on 5th January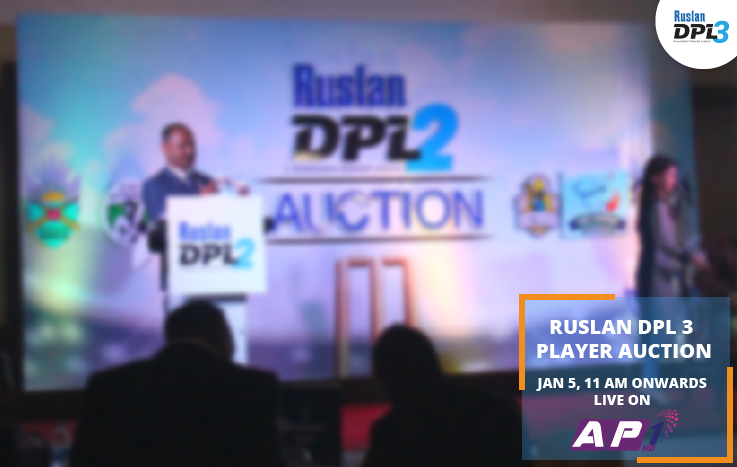 The player auction of Ruslan DPL 3 will take place on 5th January 2019 at Hotel Annapurna. 186 players will go under the hammer from which franchises will pick 11 players per team.
The auction will be aired live on AP1 HD channel 11 am onwards. Tune in to find which player will get the highest amount and which players your team picks.
How to register for Ruslan DPL 3 Player Auction?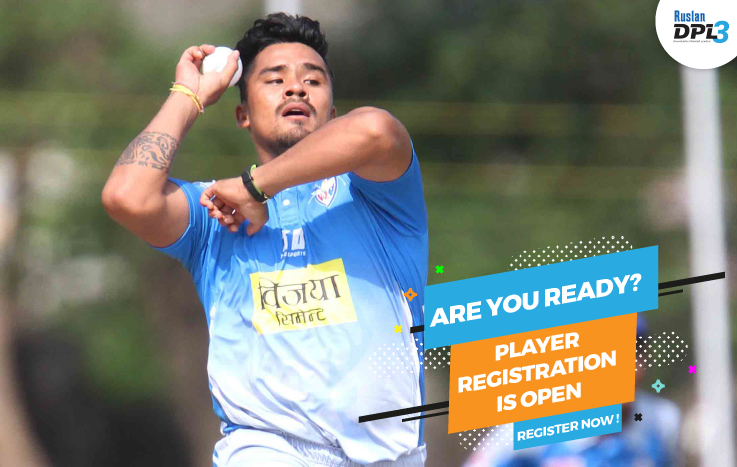 Ruslan DPL 3 Player Auction Registration has opened on 19th December. The registration will be open till 25th December after which the Player Auction will take place on 27th December.
Any Nepalese player can register for the auction by paying a Rs. 1000 registration fee by following these steps:
1) Go to http://dplofficial.com/auction
2) Fill your details & click Continue
3) Check your details & click Proceed to Payment
4) You get redirected to e-sewa, log in to e-sewa
5) Make online payment
6) You are registered!